The four Grundfos CRN pumps in the foreground ensures smooth operation of the water supply - and at the same time enormous energy savings compared to Loostdorf's previous solution.

Modern water treatment
Loostdorf has been around for more than 25 years, but in 2021 they realized that their previous water treatment system was no longer sufficient to support their business. They needed a modern water treatment system to increase capacity, improve water quality, reduce the need for chemicals and increase water and energy efficiency.
EUROWATER is a specialist company within water treatment solutions and integrated services, and Loostdorf did not doubt for a second that EUROWATER was the right supplier:
"Solutions from EUROWATER successfully work at dairy plants around the world and have reviews in Ukraine from BiAGR, PepsiCo (Wimm-Bill-Dunn), Danone, and RUD".
In-house specialists from EUROWATER engineered the new water treatment system to suit Loostdorf's needs. The system has a capacity of 85 m3/h and supplies both drinking and domestic water, process water, ingredient water, cooling water, boiler make-up water and water for CIP.
In January 2022, the system was installed and put into operation. It has been running for a year now, and despite a challenging 2022 with war in Ukraine, Loostdorf clearly feel the improvement in their everyday work.
"The new water treatment system allows us to optimize our water consumption without compromising on neither stable operation nor high quality," concludes Valeriy Meged.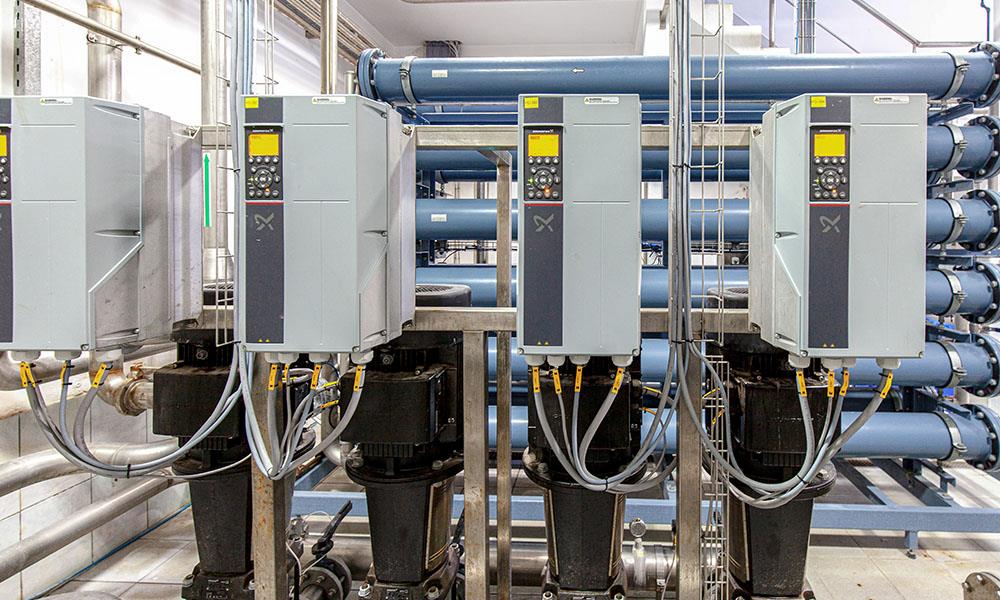 All pipes are made in stainless steel and welded on site by EUROWATER. The picture also shows three of the "EUROWATER blue" mechanical bag filtration units (EF5) at the bottom right.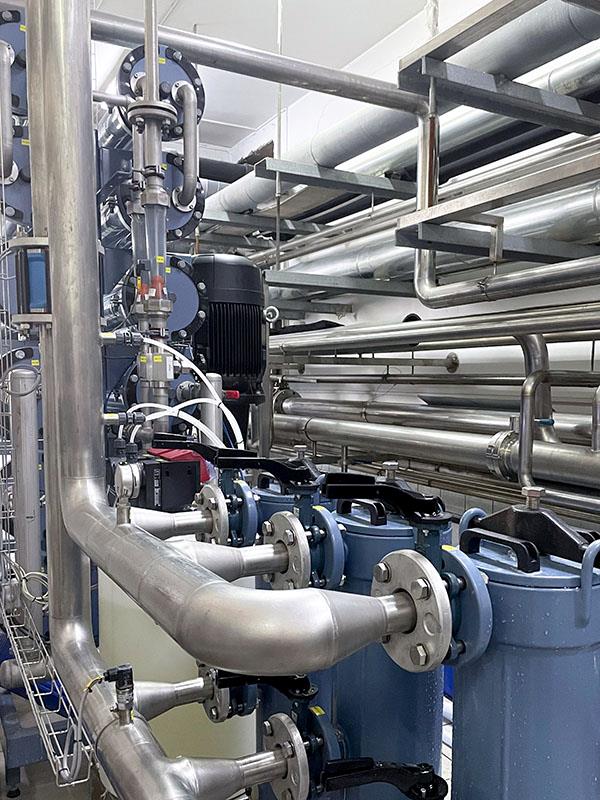 The reverse osmosis (RO) unit retains more than 98 % of the salts in the water and remove pyrogenic substances as well as microorganisms – entirely without use of chemicals.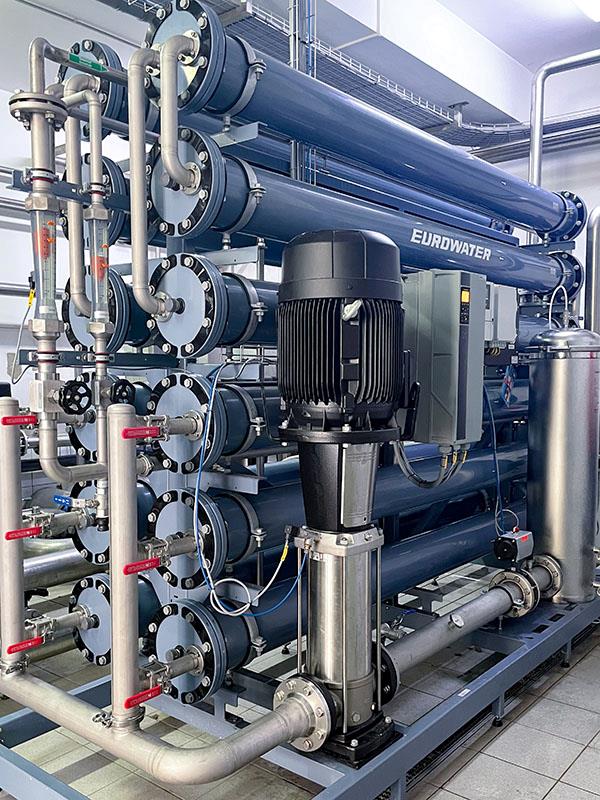 This article is featured in the latest issue of Danish Dairy & Food Industry 2023 (Opening new tap). In this issue you can read more about energy and cost optimization in dairy and food industry.
keyboard_arrow_up