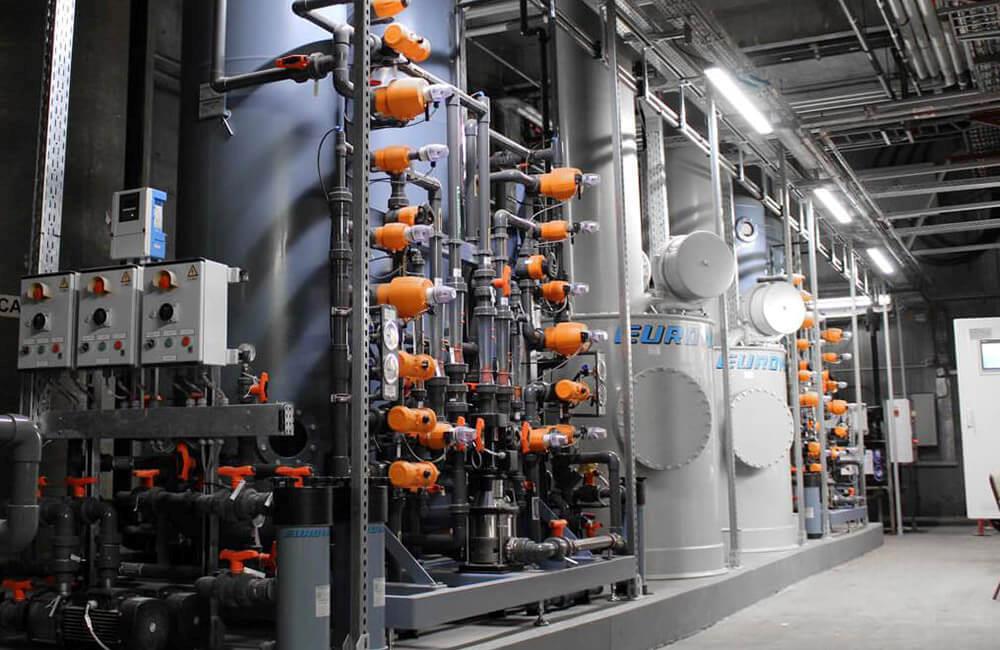 CO2 degasser
The CO2 degasser is an efficient and economical technology for reducing the carbon dioxide content in water. It requires very little maintenance, uses no consumables and is based on proven, efficient technology. It is especially economical for higher water flows and is naturally corrosion free.
The degasser is typically used to increase the filtration capacity of another water treatment plant or increase the pH value by reducing the dissolved CO2 before the next treatment stage.
The benefits of a CO2 degasser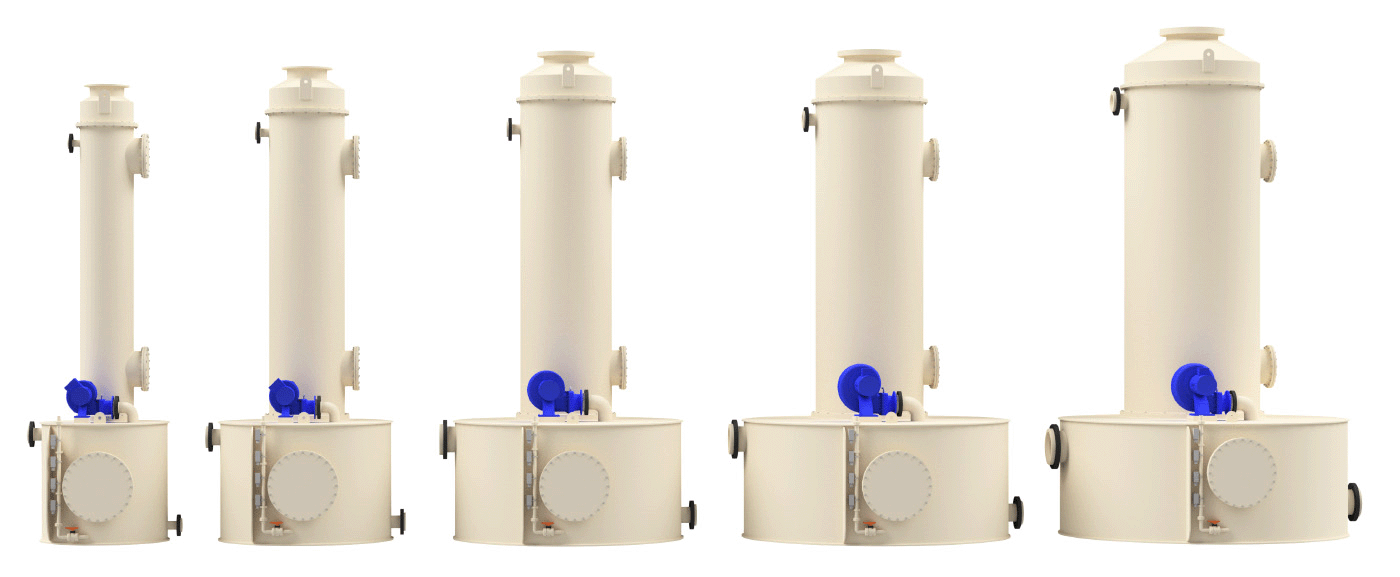 Wide range of standard units
Our product range comprises a number of pre-engineered CO2 degassers with flow rates up to 70 m3/h.
The units come with standard documentation for easy installation, operation, and maintenance.
Please contact your local sales and service office for data sheets and further information.
CO2 degasser by EUROWATER
Process tower with fillers
Reservoir for deaerated water
Air blower
Level monitoring of the water admission
Dry-run safety switch for the feed pump from the reservoir
Overflow for high water level in the reservoir
How it works
The process of CO2 degassing
The water is dispersed from the top, drizzling through a volume of plastic filler rings.
Atmospheric air is simultaneously injected by a blower from the bottom, rising in a counter-current flow up through the filler rings and resulting in a mass transfer of CO2 from the water.
Because the partial pressure of CO2 in atmospheric air is lower than the partial pressure of dissolved CO2 in the water, CO2 will transfer from the water into the air. The resulting mix of air and CO2 exits through the top – the degassed water exits through the bottom.
Applications of CO2 degassing unit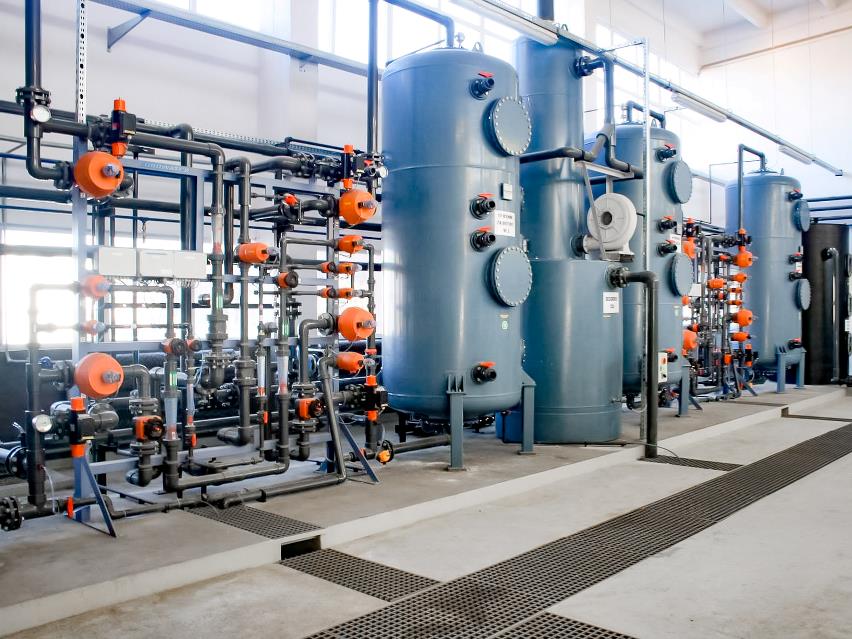 Industrial steam boilers
CO2 degasser helps prevent corrosion and ensure optimum water treatment for industrial steam boilers.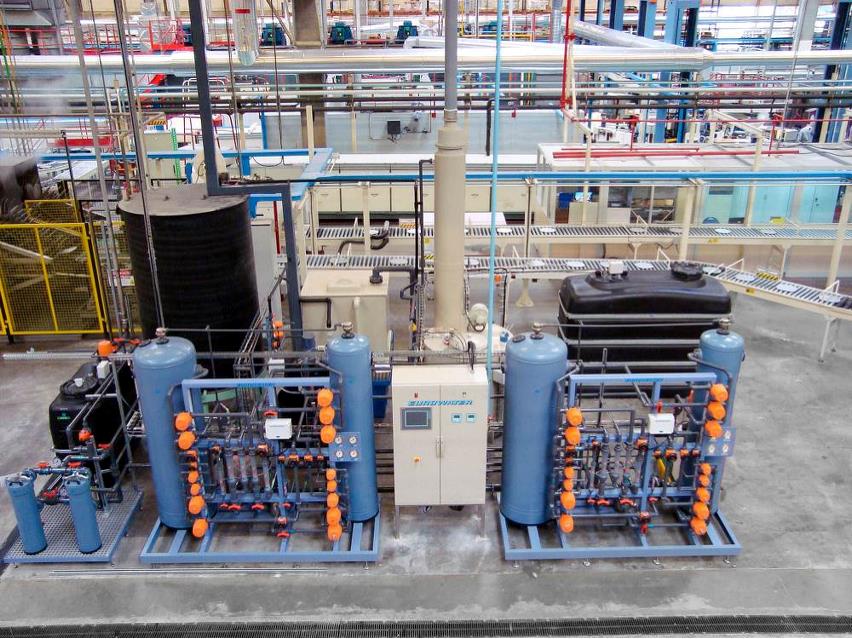 Demineralizers
A CO2 degasser can increase the capacity of the anion exchangers in an ion exchange demineralizer.

Reference
CO2 degassing of boiler water
Production of gelatine requires pure demineralized water and food-quality steam. This is achieved by using the technology of UPCORE™ in combination with CO2 degassing.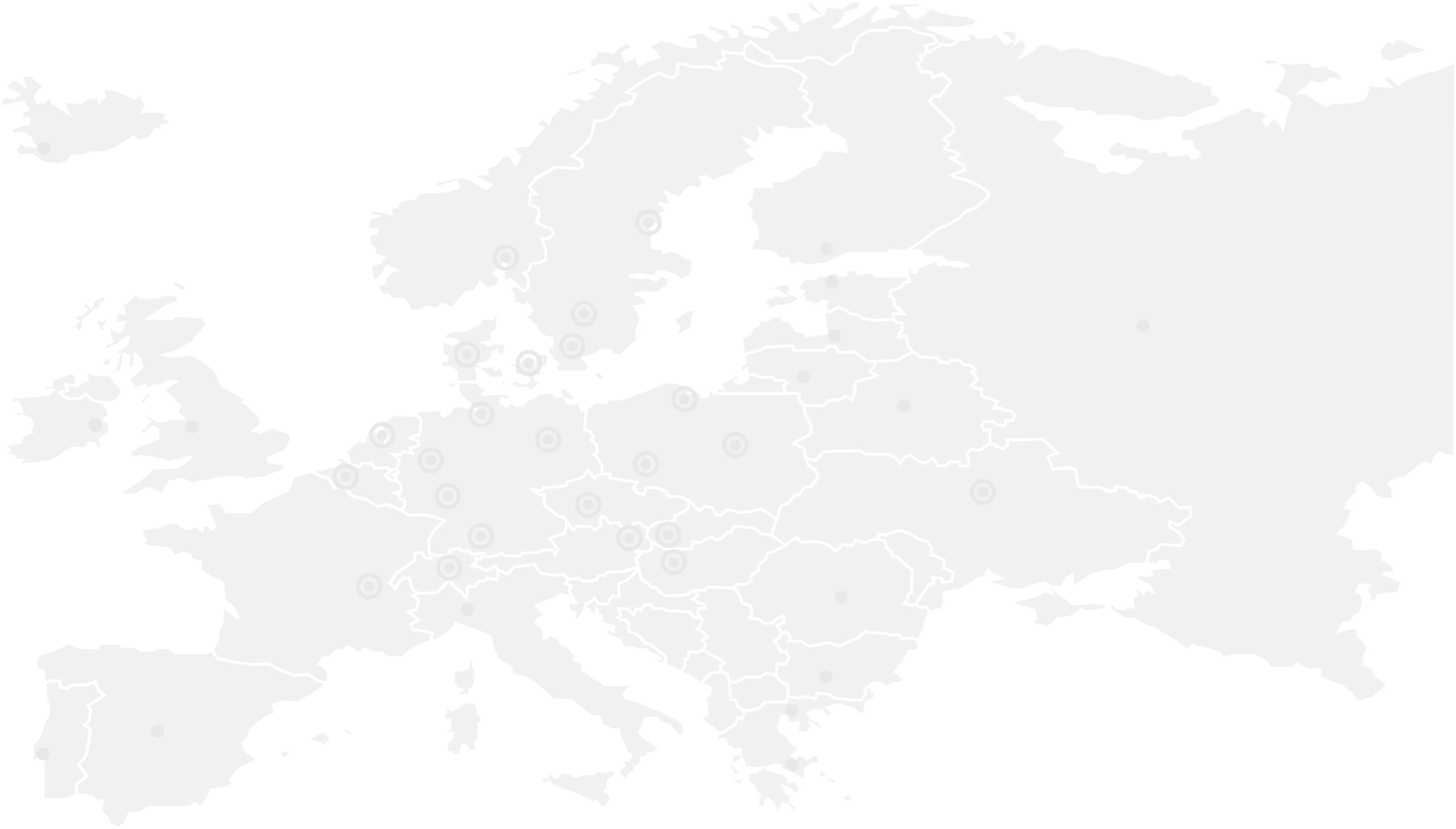 Can we help you?
Our team of specialists are ready to answer your questions about the use of CO2 degassing in water treatment.
Contact your local sales team today.